Khorne Centigors and Dreadclaw
These guys were some of the first models I had converted for my chaos army years and years ago. They'd just been languishing in my closest, but now they've got a coat of paint! There's still another five kicking around that I have to get to sometime. They'll be standing in as Chaos Bikers.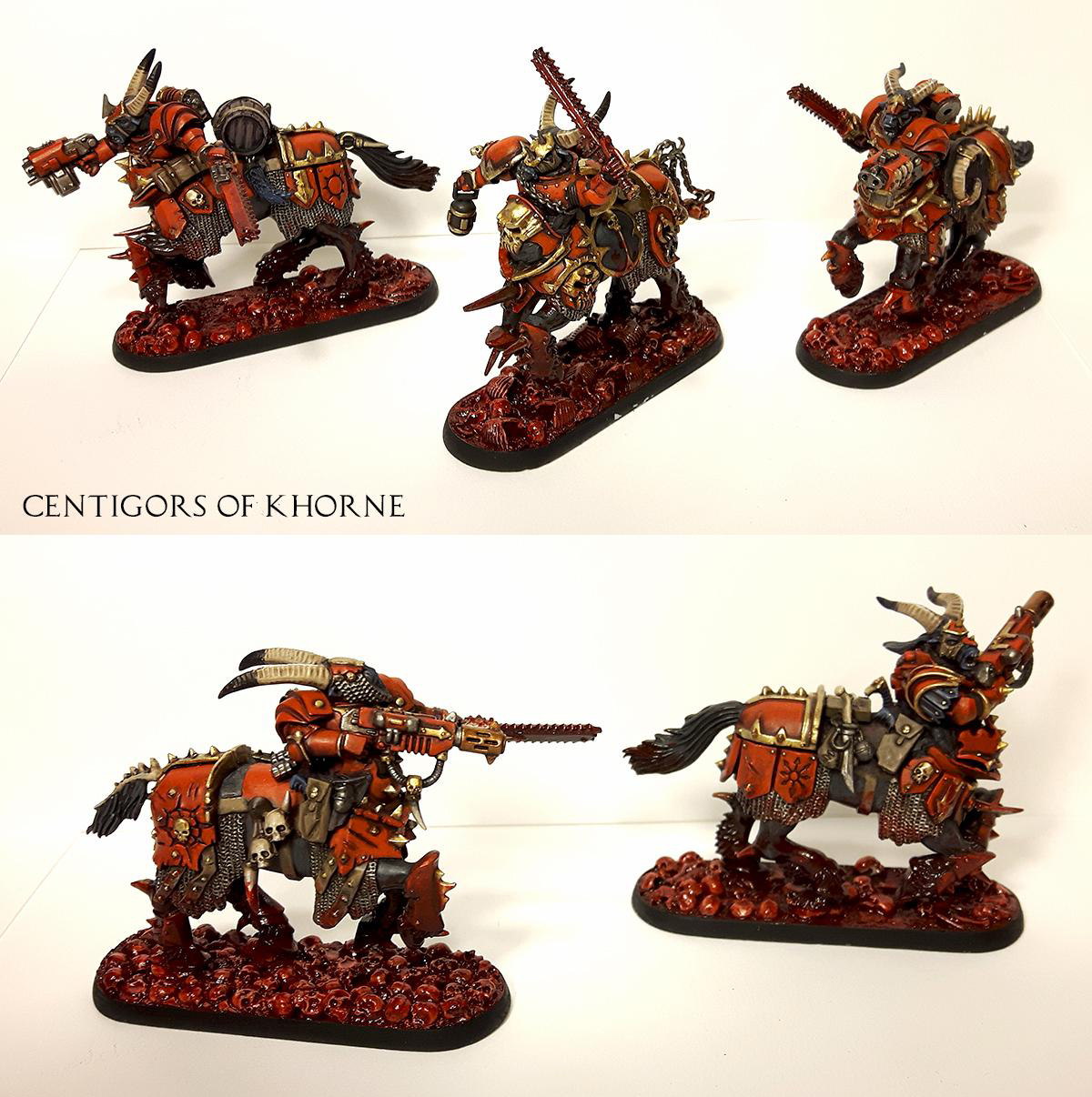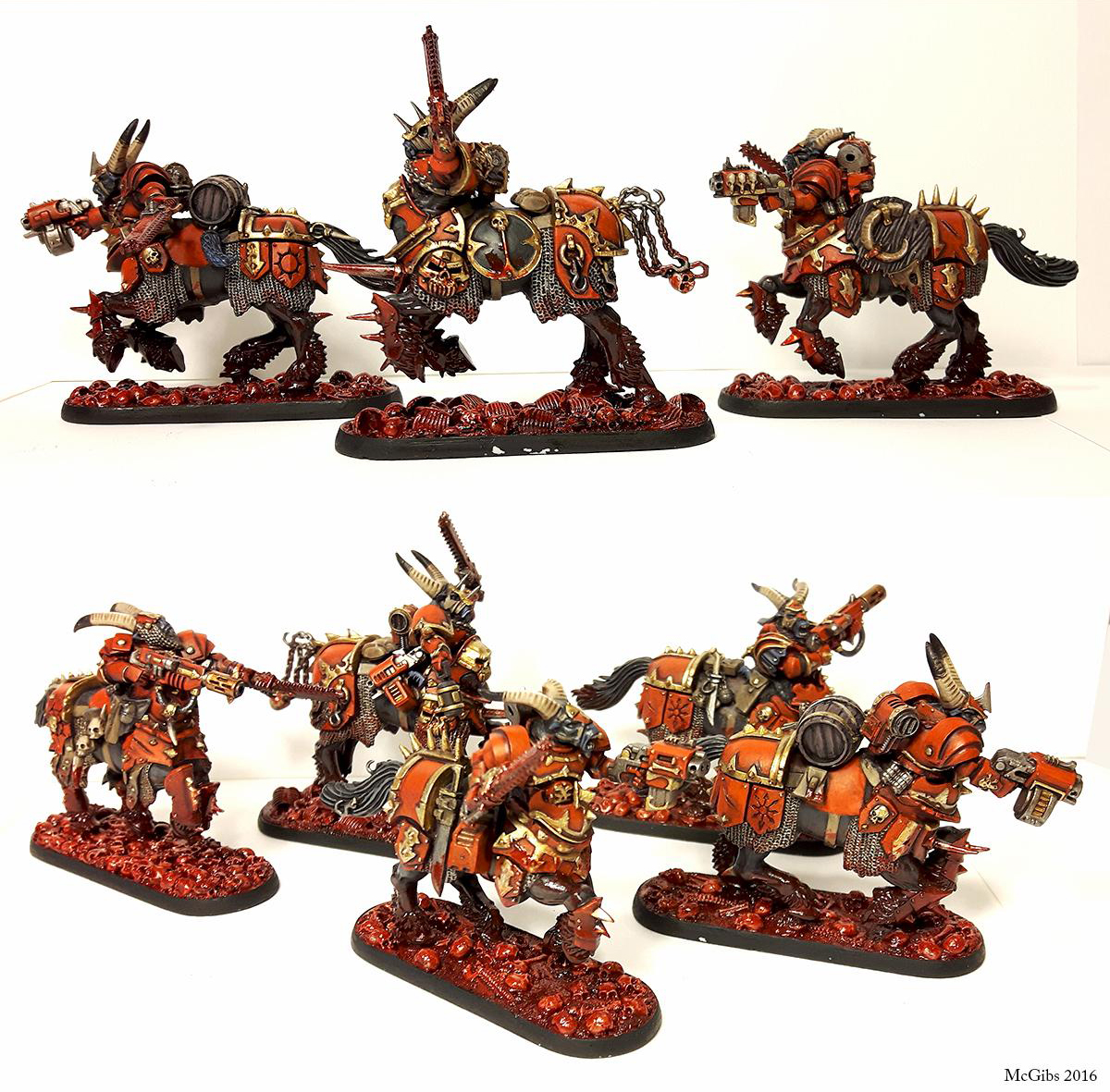 And I also painted up this Dreadclaw, converted from the basic Drop Pod kit. I'd seen a few of these conversions around but I opted to move the fins up a little bit to get a sort of claw going on at the top. I had to put some plastic spacers in between the doors to fill some gaps, but overall it was a very straight forward conversion! A bit smaller than the official Forgeworld Dreadclaw but considerably cheaper!